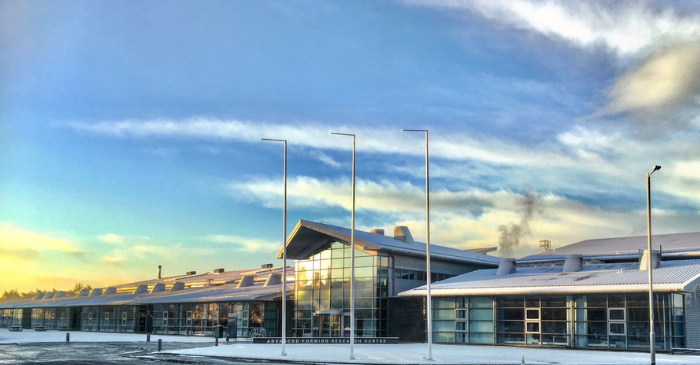 The University of Strathclyde's Advanced Forming Research Centre (AFRC) has recently welcomed two new Tier Two members to the organisation. Both companies provide unique skills to further complement the centre's forging capability and bring a 21st century perspective on traditional processes.
The processes of forging and casting metals have undoubtedly come a long way since first emerging centuries ago. As technology develops, so too does the capability to forge an ever-expanding range of high-integrity parts.
As we look to lower emissions targets and the need for higher process efficiency, lighter parts and more sustainable methods, both forging and casting can help the manufacturing community drive forward in the race to net-zero.
Casting Technology International and Footprint Sheffield will both be working closely with the AFRC's technical teams and across future projects with industrial clients from a diverse range of industries.
Bringing unique expertise to the AFRC, each company will tap into various benefits, including networking opportunities and access to the expertise and technical capabilities within the AFRC and the wider National Manufacturing Institute Scotland (NMIS) Group.
Casting an impressive shadow
CTI is a world leading provider of technology, expertise and services to the cast metals sector and global supply chain. It is a member-based organisation with capabilities in casting manufacturing design, materials development and selection, specifications, manufacturing technologies, quality control, testing and performance.
As a pioneer of patternless casting techniques, CTI offers reduced procurement times, lower material wastage and higher integrity components.
Membership at the AFRC will provide CTI with the opportunity to expand its network in the metals industry. It will allow the company to further understand the technical boundaries of each process and identify cost effective solutions to meet customer demand.
Richard Cook, Managing Director, CTI, said,
CTI has worked extensively with the principals of the AFRC for many years and it is refreshing to have so many experts collaborating.

"We are constantly expanding our knowledge base and also hope to bring some of our 100 year casting experience to the AFRC.
Four generations of hand tool excellence
Footprint Tools is a hand tool manufacturer based in Sheffield. Footprint is currently run by the fourth generation of the owning family and is a proud member of the Made in Sheffield group, which actively promotes companies that genuinely manufacture products in Sheffield.
The organisation will co-chair the AFRC's recently established Sheffield Forging and Forming Forum alongside Sheffield Forgemasters, provide prototyping of full-scale components and support the development of sensor technologies.
As a small company, Footprint is looking to take advantage of the unique expertise within the AFRC to improve its operational efficiency and develop new products. In turn, the AFRC will benefit from four generations of forging knowledge.
Richard Jewitt, Managing Director atFootprint commented:
Footprint is really excited to be part of the AFRC in a sector that has needed some centralised support for many years to help the UK forging companies grow and modernise.

"We are firm believers that a country with a thriving forging sector will be a balanced healthy economy.