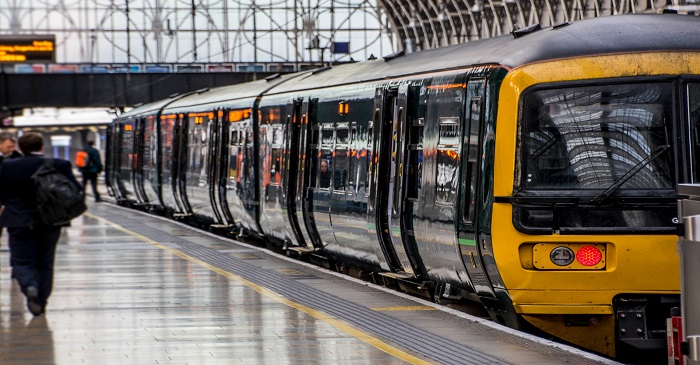 Engineers at the National Manufacturing Institute Scotland (NMIS) are working with transport operators to identify the best measures for reducing the risk of Covid-19 transmission.
NMIS will work with the Energy Saving Trust to deliver Transport Scotland's COVID-19 Public Transport Retrofit Fund. Public and community transport operators can apply to the £5 million fund to cover measures that will help them reduce the risk of COVID-19 transmission.
The measures that can be funded range from simple solutions like easy-clean seat covers to more complex options such as UV cleaning.
NMIS was brought on board to provide support on the technical elements of applications, advising claimants on the efficacy of particular options and ensuring the technologies are appropriate for the purpose and setting.
Richard Millar, senior Research & Development Engineer at NMIS, explained:
There is a whole range of potential technologies that can help reduce the risk of COVID transmission in transport settings but not all solutions work for all situations. Our role is to review the applications and consider whether the technology proposed is the right solution for that provider and whether there are any health and wellbeing impacts. We are there to support with the technical aspects and ensure transport providers are accessing the right technologies for the job.
The COVID-19 Public Transport Retrofit Fund covers most major public transport systems, including buses, planes taxis and ferries. It may also be backdated - operators who are micro-enterprises can apply for funding to cover any equipment costs from April 2020 onwards.
The measures that can be funded include partition screening, interior fogging equipment, hand sanitiser dispensers and hands-free bell pushes. Simple solutions such as easy clean seat covers are also covered and operators are also encouraged to look at and suggest their own solutions, which will be considered on a case-by-case basis.
Ellie Grebenik, senior programme manager at Energy Saving Trust, said:
The COVID-19 Public Transport Retrofit Fund will enable operators to implement further measures required to reduce the risk of COVID-19 transmission.

We are working with the National Manufacturing Institute Scotland to ensure the availability of a range of solutions, including high-performance air filtration systems, UV cleaning solutions and hygienic surface coatings. More technical and complex measures, specifically for the applicant's vehicles or vessels, are also covered under this fund. The climate emergency remains and using public transport safely and securely is vital to reducing Scotland's carbon dioxide (CO2) emissions. We all want to feel safe and confident while travelling on public transport.
Full details of the fund, including eligibility criteria and how to apply, are available here.