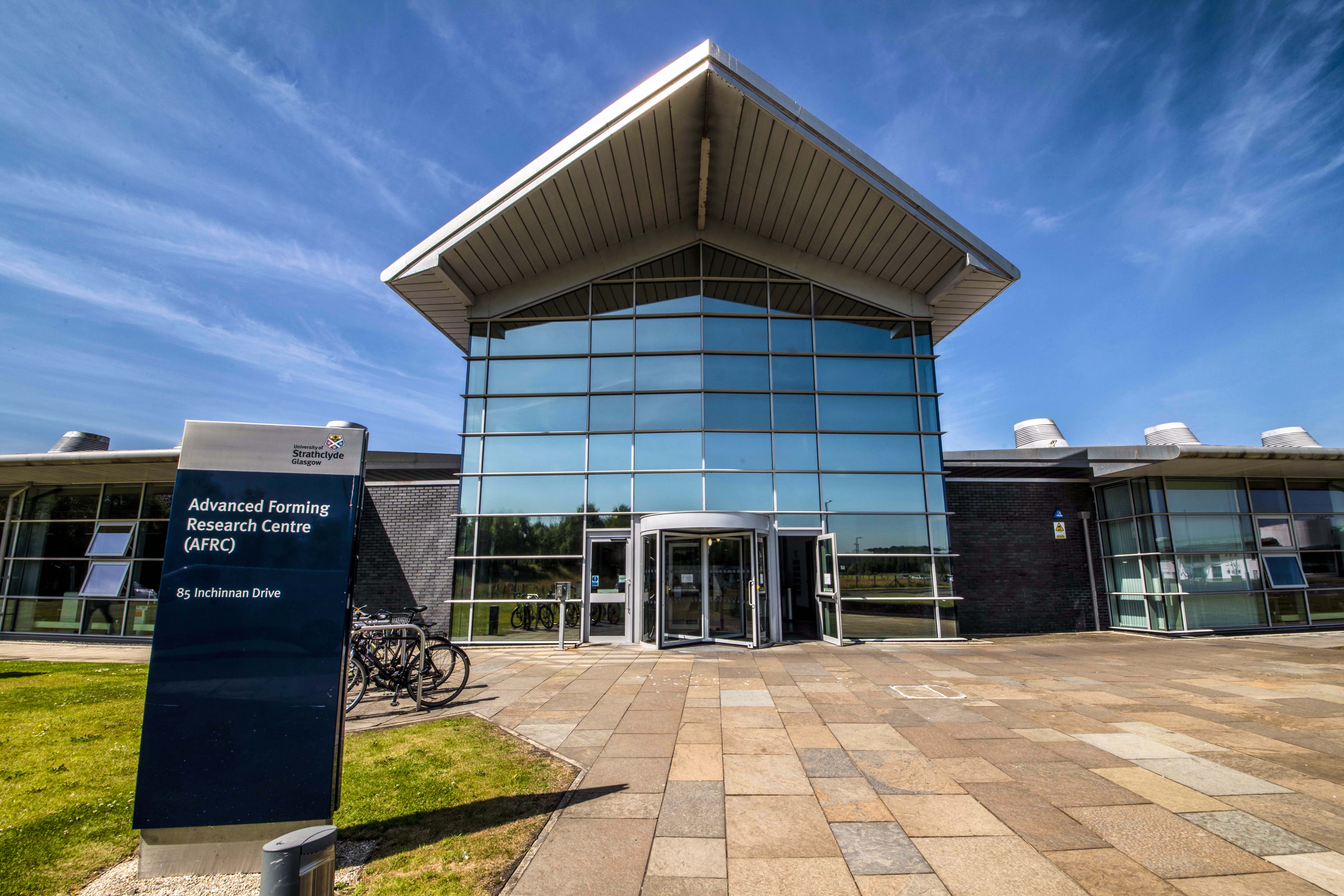 We recently welcomed three new members to the University of Strathclyde's Advanced Forming Research Centre (AFRC) with each organisation providing a unique skill set from the worlds of industrial apps, product development, and forging.
Intelligent Plant, R3nder and FUCHS have all come on board as Tier Two Members and will be working closely with our technical teams and across future projects with industrial clients from a diverse range of industries.
Bringing unique expertise to the centre, each organisation will also tap into a number of valuable member benefits including networking opportunities, access to the experts and technical capabilities within the wider National Manufacturing Institute Scotland (NMIS) and representation on the AFRC's technical board.
An open and secure Industrial Internet of Things (IIoT) portal
Intelligent Plant is an award-winning UK software engineering company that provides secure remote monitoring of equipment and processes by analysing and visualising real-time data through its Industrial App Store.
It will provide the AFRC and the wider NMIS network with access to the store, which offers the latest tried-and-tested industrial apps from across the world. Including valve diagnosis and hydraulic fluid monitoring, each app can be integrated for use across customer projects.
Jason Cook, Business Development Manager at Intelligent Plant, said,
We are excited about collaborating with NMIS. We are looking forward to highlighting the value of what we can deliver around digitalisation technologies and accelerating the adoption of digital technology in manufacturing through our app store.
Disrupting product development
The AFRC's growing reputation in digital manufacturing technologies has also been further enhanced with the welcome addition of product development company R3nder.
R3nder is a digital rendering and product animation supplier across various industries, including manufacturing. It brings additional expertise in CAD modelling, 3D rendering, and digital twinning, which can play a crucial role in accelerating and de-risking the product development journey.
Andrew Guild, Director at R3nder, commented,
We look forward to accelerating and contributing to the R&D journey of all AFRC members. We thrive on seeing our clients achieve commercial success as a result of our innovative approach and shared experience, and we believe that our skills are an excellent match for the ARFC network."
The forefront of forging lubricants
The FUCHS Group is the world's leading independent lubricants manufacturer. It previously supplied us with specialist hydraulic oil for our Schuler multiforge, which led to collaboration through research and high-temperature forging lubricants.
A welcome addition to the AFRC, FUCHS aims to be at the forefront of forging lubricants and hopes that accessing our vast networks will help develop its technologies in line with industry requirements and technological advancements.
Alan Turner, FUCHS UK Industrial Area Sales Manager, said,
We're excited about our membership and see it as an opportunity to play a role in the future of forging and, in our case, the future of lubricants used in forging. It's also a great platform for showcasing our lubricants portfolio to other AFRC Members and Partners.