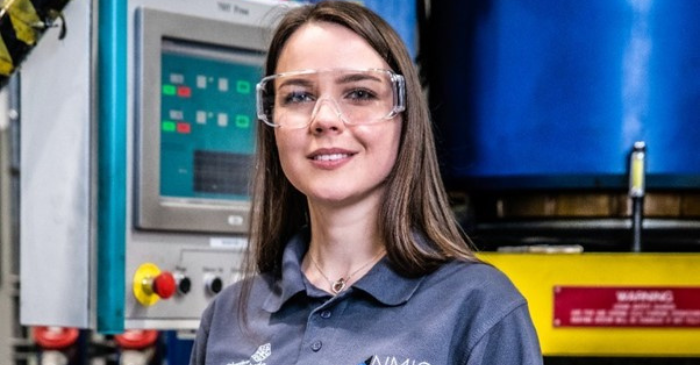 Anastasia joined the National Manufacturing Institute Scotland (NMIS) in February 2019. As Digital Connectivity Theme Lead, she has successfully delivered various exciting digital technology projects.
Here, Anastasia talks about digital transformation in manufacturing, which involves integrating a mix of emerging technologies to help tackle those age-old industrial objectives: boost production, improve quality and reduce equipment downtime.
If you want to hear more from Anastasia, she's speaking at the Scotland Manufacturing and Supply Chain Conference and Exhibition on 13 October, where she'll cover "Digital transformation in manufacturing: practical approach to industry 4.0".
Everyone is talking about digital transformation, but it can be challenging to see how it could be applied in the real world. Do you have any examples?
Digital transformation is "in vogue" at the moment,but a large proportion of manufacturers don't believethat it can genuinely make a difference, particularly amongsmaller companies.
I'll focus on several practical case studies within my talk at the supply chain event next week, including small, medium, and large-scale digitalisation projects we recently delivered. I hope these project examples will inspire manufacturers to think about various ways of applying Industry 4.0 practices to their businesses.
Many Scottish manufacturers have old or legacy equipment. Is there a way to implement Industry 4.0 technologies?
Digital transformation is not just for new and expensive equipment. Instead, it can be applied to anything within a manufacturing context, whether that's the latest, most expensive machinery or equipment that's been in operation for 30 years.
It doesn't have to be complex, either. Many solutions are available on the market that can transform legacy machines into digitally enabled ones that can deliver manufacturing insights without significant investments.
With escalating energy bills and a challenging economic landscape, can digital tech help cut costs and does it always require a significant upfront investment?
Many of us have been keeping a keen eye on our energy usage over recent months, and the same has to apply to manufacturers.
At the University of Strathclyde's Advanced Forming Research Centre (AFRC), a specialist technology centre within NMIS, we installed energy consumption monitoring devices on each machine in our workshops. The idea was to understand where we're losing energy when we don't have to.
Notably, we found specific machines were still drawing power when not in use, helping us to more effectively plan when to run certain pieces of equipment to prevent needless energy wastage.
Low cost monitoring sensors such as these present an extremely affordable option for companies looking to reduce energy bills.
How can NMIS support businesses wanting to explore digital tech?
Contact us and we can help you to understand what is possible and what is the best way to go for your own business. Every business and every manufacturer is unique; there is no one size fits all, but our team will work with you to identify a solution that works for your needs.
Anastasia is speaking at the Scotland Manufacturing and Supply Chain Conference and Exhibition on 13 October. You can sign up here