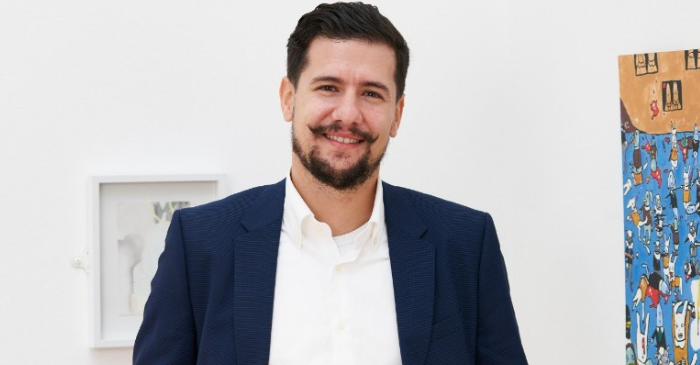 With over a decade of experience in R&D management and engineering, NMIS Supply Chain Lead in the CTO Office, Dr Daniele Marini, shares a snapshot of the vital supply chain mapping that he's currently involved in and why it's so vital.
What are the most pressing issues facing the manufacturing supply chain in Scotland?
There are so many different issues that can affect manufacturing businesses along the supply chain in different ways. Recurring challenges for both small and larger companies are adapting to the new trade policies due to Brexit, international legislation changes and the continuing impact of the Covid pandemic.
As a result of these challenges, we're now seeing a backlog of orders, presenting real difficulties for companies sourcing raw materials, particularly those reliant on overseas suppliers.
What are NMIS and our partners doing to overcome them?
At NMIS, we consider the complete supply, value and process chain and conduct a mapping exercise before deciding how best to support each of these three levels.
For an original equipment manufacturer (OEM), we might look to understand where we can intervene to reduce costs and lead times. This may involve helping them with reshoring or changing suppliers.
One significant hurdle we see cropping up repeatedly is that many suppliers struggle with generating awareness. To overcome this, we are developing a digital tool to increase the visibility of local suppliers within the supply chain, making identifying where the opportunities are as easy as possible for those at the other end.
There are lots of new opportunities for supply chains in Scotland across new and emerging markets. How is NMIS helping manufacturers to seize these?
For new and potentially transformative technologies such as hydrogen, we are assessing the design and technical requirements to produce something that essentially doesn't exist at the moment.
Our work is geared towards planting seeds to help grow the entire hydrogen supply chain. In practice, we are conducting technical analysis to formalise all the activities and testing required to deliver a flourishing supply chain that will support sustainable energy generation and job creation.
Can you think of any specific work NMIS is doing in relation to manufacturing supply chains?
The NMIS Group technical teams are engaged in lots of supply chain activity through both analysis and supporting businesses with innovative technologies. An example of this would be our Additive Manufacturing - Business and Technical Support (AM-BATS), a research and knowledge transfer project which forms part of the Scottish Government's Advancing Manufacturing Challenge Fund (AMCF). AM-BATS offers free knowledge and support to Scottish-based SME's, micro-companies, sole-traders, and start-ups looking to explore additive manufacturing.
There is also a lot of work being done on the supply chain as a whole - analysing regions, overall supply chains, and specific technologies, such as forming, forging and materials. This mapping work will be essential in making the supply chain more visible, transparent and easier to navigate for Scottish businesses.
Within my talk, I'll be going into more depth on the mapping work we're currently undertaking and how you can get involved.
What one major change would you like to see that could help boost Scottish supply chains and wider manufacturing industry?
The only path to a more inclusive and, stronger and greener supply chain is to understand the products we are making better, adopt compatible technologies, bring manufacture to Scotland, and give the advantage to OEMs, which will support job creation and reduce environmental impact.
Shifting our mentality is the main change I want to see. If an OEM wants to make a component here and a business is making it overseas for 20x less, they'll never do it. Suppose we shift the mentality to consider other elements beyond cost such as sustainability, job creation and our own economy, and we make the overall supply chain accountable. In that case, we can make change happen.
Daniele is speaking at the Scotland Manufacturing and Supply Chain Conference and Exhibition on 13 October. You can sign up here.