UK part manufacturing and software specialist MSP has signed up to Tier Two Membership at the University of Strathclyde's Advanced Forming Research Centre (AFRC) bringing with it renowned expertise in metrology, calibration and error-free machining, along with ambitious plans for growth.
A welcome addition to the AFRC's growing membership
Northumberland based MSP is a welcome addition to the AFRC's growing membership, which comprises of 62 diverse and ambitious firms, with global manufacturers such as Rolls-Royce joined by growing local firms, such as thriving tech start up Wallet.Services.
Enhancing the centre's machining capability, MSP's NC-Checker and NC-PerfectPart software has been integrated across all existing machine tools, where it is used for performance checking and in-process measurements.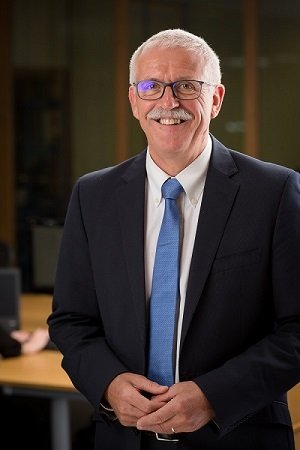 Measuring part distortion during machining
This innovative software has also been instrumental in furthering the AFRC's ground breaking work in measuring part distortion during machining to help manufacturers remove errors from their processes and eliminate the subsequent adverse effects on their parts.
NC-PerfectPart is used to measure parts before machining to check they meet manufacturer-provided design specifications. If it is found that there is too much part distortion, or too little material to create a 'good part,' the part process can also be stopped from the outset.
The software then uses these measurements to calculate the ideal part alignment and the controller is automatically updated to compensate for any discrepancy between the part location and the machining program.
MSP will benefit from membership at the AFRC by tapping into the centre's vast industrial and academic networks, helping it develop its customer base and supply chain across Scotland.
It will also work with the AFRC to develop the centre's capabilities in new areas, such as composite machining, using the state-of-the-art machining facility as an industrial demonstrator and test bed for new software development.
"Adding real value to the global manufacturing industry"
Speaking of its new membership, MSP Chairman and Technical Director, Peter Hammond said:
The AFRC is a leading research and development facility adding real value to the global manufacturing industry.

MSP has worked with the centre since its inception and we are delighted to strengthen this relationship further by becoming a Tier Two Member. We look forward to collaborating with the AFRC on significant complex part manufacturing projects as part of our commitment to the improved automation and efficiency of advanced manufacturing."

Stephen Fitzpatrick, Machining and Additive Manufacturing team lead at the AFRC, said,

MSP is bringing great value to the centre's machining and additive capabilities, allowing us to explore new areas and enhance our equipment. MSP, in turn, is also gaining a lot from membership and we'll work with the team to exploit the many benefits of joining the AFRC, from networking opportunities to involvement in ground breaking research projects.