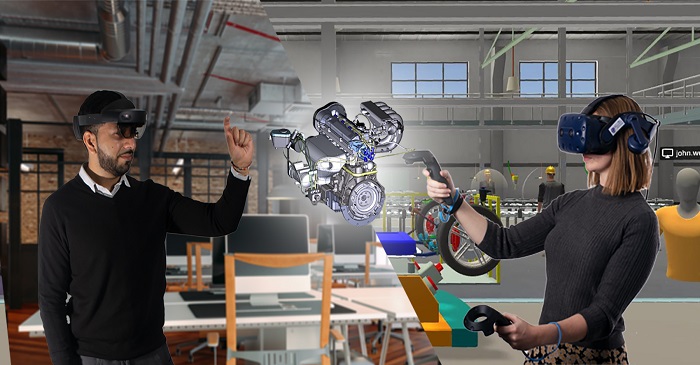 The AFRC is thrilled to welcome Theorem Solutions as the latest Tier Two Member at the centre – providing visualisation capabilities that will enhance the already established expertise and technologies within the AFRC's digital manufacturing team.
The Staffordshire based firm is supplying a development platform allowing the team to create content and share it seamlessly across platforms to any device in augmented, virtual and mixed reality.
Bringing exciting new opportunities for both the AFRC and its customers, Theorem's software will also support the team to accelerate plans to work towards a model based enterprise where manufacturing is driven by the 3D model, removing the need for 2D drawings.
Stuart Thurlby, CEO at Theorem Solutions, said:

We are delighted to be joining the AFRC as Tier Two Members. Theorem Solutions has worked with engineering and manufacturing companies for over 30 years to enable them to maximise the value from their 3D CAD assets, and to now be partnered with this leading research body in Scotland marks the beginning of an exciting new relationship, where our innovative solutions can provide benefits to the ever increasing manufacturing presence in the country.

Danny McMahon, Metrology and Digital Team Lead at the AFRC said:

The new membership with Theorem Solutions is bringing great value to the centre's visualisation offering, allowing us to explore new capabilities and enhance our technologies within the digital manufacturing team.

Theorem Solutions, in turn, is also gaining a lot from membership and we'll closely work with the team to utilise the numerous benefits of joining the AFRC, from networking opportunities to involvement in ground-breaking research projects.