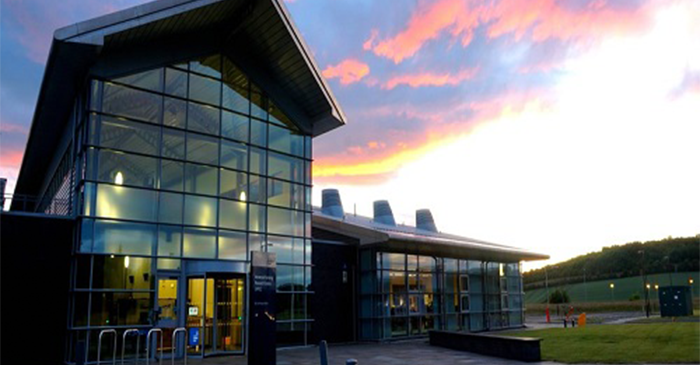 The University of Strathclyde's Advanced Forming Research Centre (AFRC) has recently added three new Members and welcomed back another, with each bringing a unique skill set central to Industry 4.0 and smart manufacturing.
Digital Technologies Group (DTG), The Sempre Group, CNC Robotics have all come on board as Tier Two Members, while SICCAR has renewed its existing Membership. They will all be working closely with our technical teams and across future projects with industrial clients from a diverse range of industries.
Bringing unique expertise to the centre, each organisation will also tap into several valuable member benefits, including networking opportunities, access to the experts and technical capabilities within the wider National Manufacturing Institute Scotland (NMIS) Group and representation on the AFRC's technical board.
DTG
Digital Technologies Group (DTG), based in Irvine, North Ayrshire, is a digital translation company that works with organisations to embrace digitalisation, demonstrating its manufacturing and supply operations benefits.
DTG offers its expertise to the AFRC by providing training courses on digital technology, industrial cyber security, and digital data and analytics. It will also provide support for collaborative research and development project bids and ad-hoc consultancy services.
Ian Allan, Managing Director at DTG, said:
The AFRC Membership provides us with invaluable networking opportunities and a platform to showcase our unique expertise in digital manufacturing and supply chain strategy.

"DTG has worked closely with the Manufacturing Skills Academy to provide digital culture training and development around industry 4.0, data and analytics and digital leadership. We hope this new partnership will allow us to continue to educate and upskill more of Scotland's manufacturing workforce on digital technologies and solutions.
The Sempre Group
The Sempre Group provide a variety of metrology and automation solutions to help improve productivity within manufacturing. Its solutions embrace Industry 4.0 and are focused on integrating the quality process into the manufacturing environment.
As part of the Membership agreement, Sempre, originating from Gloucester, will use the AFRC facility as its new base in Scotland and provide equipment for the Metrology team. In addition, it will offer product training support and two licenses for Arkite software, which is being used on a current project.
CNC Robotics
CNC Robotics, based in Liverpool, promotes the use of industrial robots as an alternative to traditional machine tools to improve the productivity of manufacturing organisations.
Along with its knowledge of robotics, CNC will also bring expertise and experience in the design and development of robotic assisted additive manufacture – for example laser metal deposition and hard-face laser cladding - where the potential for material layup and machining can be carried out using robotic manipulators.
Phillipa Glover, Managing Director at CNC, commented:
Robotic machining has advanced to where it poses a serious option for many manufacturers. The AFRC Membership will provide unique opportunities for CNC Robotics due to our expertise in designing and building robotic machining systems.

"By working more closely with the AFRC, the NMIS Group and the broader manufacturing community, we hope to educate more manufactures looking to adopt robotics for advanced machining applications.
SICCAR
Founded in 2016 under the name Wallet.Services, SICCAR has created a data-sharing platform that embeds robust data management inside and outside of organisations, allowing it to make better-informed business decisions and optimise operational performance.
SICCAR is keen to engage with partners in the AFRC and the wider NMIS network to understand how the platform technology can solve real-life challenges in manufacturing and engineering domains. In particular, SICCAR is eager to explore how the technology could help organisations achieve net-zero status.
Peter Ferry, CEO at SICCAR, told us:
Manufacturing is at a turning point in history. Net-zero priorities and new sustainability targets will require re-envisioning of how supply chains and individual organisations operate.

"We are delighted to have renewed our Membership with the AFRC, which has helped us accelerate the adoption of our technology and build trust transparency across supply chains.
Richard Millar, Senior R&D Engineer at NMIS, commented on the news:
We are delighted to be welcoming onboard DTG, Sempre, and CNC and saying hello to SICCAR again.

"Not only are we excited about the positive impact each company will have within the AFRC, but we're looking forward to working together to support the wider manufacturing sector.