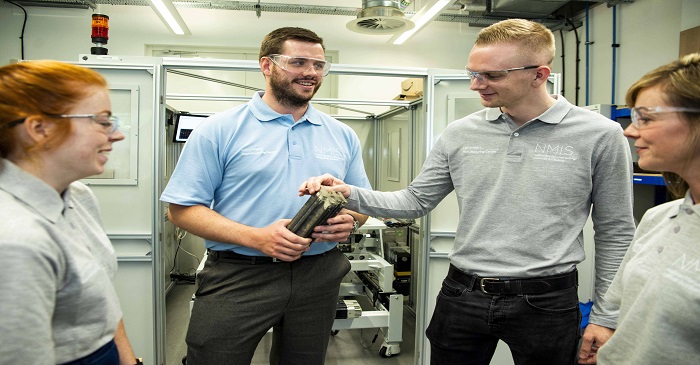 Over the last three centuries, the industrial landscape has shifted and evolved as new technologies present transformative new opportunities for manufacturers.
We're in the midst of the fourth industrial revolution, also known as industry 4.0, where continuing advancement in digital technology has paved the way for manufacturers to embrace the power of data-driven decision making – helping them to become smarter, greener, and more productive.
Today, older manufacturing models are being phased out around the world, as industry embraces a new, integrated approach incorporating:
automation
cloud computing
data analytics
internet of things (IoT)
robotics
virtual reality (VR)
When analysing the success of this new digital approach, the numbers already speak for themselves. According to a US study by Deloitte, digital manufacturing investment led to an average increase of 10% in production output, 11% in factory capacity utilisation, and 12% in workforce productivity.
Closer to home, the need to modernise and adopt a digital approach has also been seized by innovative manufacturing companies and our own Scottish Government, which frequently highlights the importance of digital technologies in stimulating economic growth and cementing Scotland as a leader in global manufacturing.
Not so fast…
However, embracing digital technology is no easy feat. Economic uncertainty, issues with integrating new technology into existing systems, and problematic organisational cultures are just some of the barriers preventing adoption.
Perhaps though, one of the most significant hurdles to overcome is a lack of skills among our workforce.
A skills shortage
As the adoption of industry 4.0 continues at a pace, no one can be left behind. The Manufacturer reports that the UK is losing out on £63bn a year because of the digital skills gap, with demand rising across all sectors for more advanced digital skills.
In addition, 55% of large firms report challenges in recruiting software engineers, and 61% are struggling to hire data analysts, which are both crucial roles for successfully implementing digital technology.
Recent research by Made Smarter, a national movement to drive growth across UK manufacturing, revealed that eight out of ten manufacturers recognised gaps in skills and knowledge, which potentially impacted their ability to adopt digital technologies.
What can we do?
Transforming the workforce of today and tomorrow
The NMIS Manufacturing Skills Academy offers advanced manufacturing training and development opportunities for people at all levels of their career.
We aim to identify and plug holes in skills provision within Scottish manufacturing by simplifying the complicated skills landscape and creating a one-stop-shop where we can determine the right skills training required for every organisation.
Working directly with manufacturing companies, we will also help them to become more productive and make better technology investment decisions.
We offer:
digital skills diagnostic
engineering doctorates
one to one support
signposting to relevant stakeholders in the NMIS group and the wider NMIS network
training courses
bespoke learning journeys
state of the art learning management system
If you would like to find out more about the Manufacturing Skills Academy and how you can get involved, please get in touch.