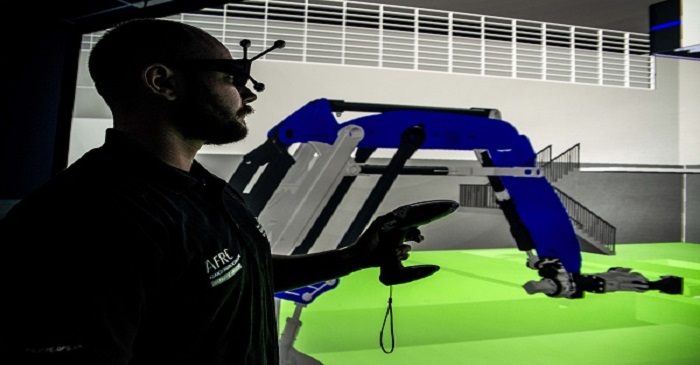 The National Manufacturing Institute Scotland (NMIS) has launched a new Smart Factory Innovation Hub testbed, one of 16 across the UK that are part of a pilot scheme aimed to make digital manufacturing technologies accessible to companies of all sizes.
Delivered by the High Value Manufacturing Catapult, the scheme focuses on key technologies that will accelerate future manufacturing performance, as identified by Made Smarter, a national movement to drive growth across UK manufacturing.
The programme is funded by UK Research and Innovation's (UKRI) Industry Strategy Challenge Fund, which addresses significant societal challenges faced by businesses across the country.
Designed to provide low-risk, industry-like environments, the testbeds offer technology providers and manufacturers a place to harness manufacturing data, integrate Industry 4.0 technologies, and test digital applications with expert support.
The testbed at NMIS is the only one in Scotland and will provide companies with access to its radial forge, which is housed within the NMIS specialist technology centre, the University of Strathclyde's Advanced Forming Research Centre (AFRC).
Using this industry scale equipment, organisations are developing machine learning and artificial intelligence, allowing them to meet the growing demand for technology integration within manufacturing.
The first round of projects includes companies from across Scotland and beyond, such as Bellrock, Unisys, Celona, Lupovis, Filament AI, and CGTech, which are all engaging in pioneering work from cybersecurity to data analytics.
Providing companies with access to world-class facilities and skills to scale up and prove-out high-value manufacturing, the HVM Catapult operates through seven technology centres across the UK.
Richard Millar, Senior R&D Engineer, NMIS Digital Team, said:
The testbed at NMIS allows technology providers and manufacturing companies to come together to showcase and create a better understanding of Industry 4.0 solutions in a manufacturing environment.

"We can further our understanding and create projects to test and develop solutions within the testbed for both technology providers and end-users before taking them to industry.
Professor Ivan Andanovic, Director at Lupovis, said:
The NMIS testbed is an essential strand of a route-to-commercialisation strategy for Scotland's SMEs, such as Lupovis. The testbed provides a non-commercial environment accelerating the development, demonstration and validation of products with the appropriate features that benefit customers.