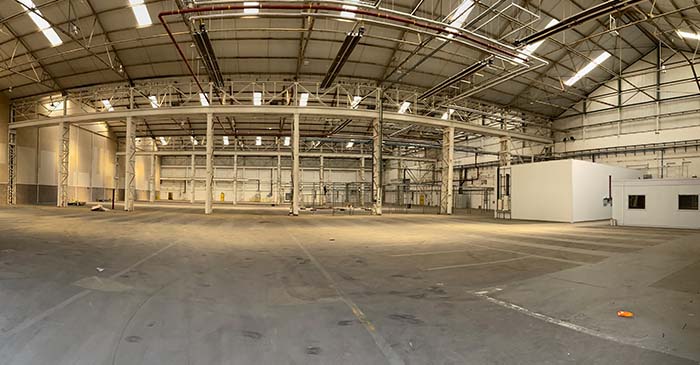 Work is progressing at pace to refurbish and kit-out the National Manufacturing Institute Scotland's newest facility at Westway Park in Renfrew, part of the Advanced Manufacturing Innovation District Scotland.
The facility will be primarily used for the Advanced Forming Research Centre's (AFRC) £11.8 million research and development programme with the world's largest aerospace company, Boeing.
The sixty thousand square feet plus building is set to accommodate the personnel and equipment needing for the Boeing programme. It will also house other state-of-the-art advanced engineering equipment to be used in projects with other manufacturing businesses including a purpose-built area dedicated to advancing the use of additive manufacturing in Scotland.
Click here to read more about Boeing's R&D programme with the AFRC.