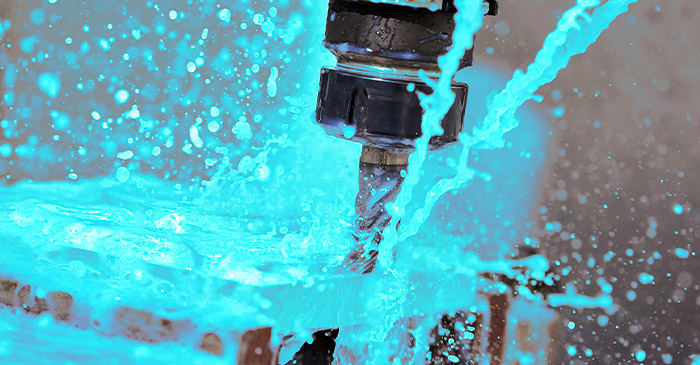 We are pleased to welcome ROCOL as the latest Tier Two Member of the University of Strathclyde's' Advanced Forming Research Centre (AFRC), part of the National Manufacturing Institute Scotland (NMIS), providing a platform to showcase its products and services across the NMIS network of industry specialists.
Leeds based, ROCOL, joins the centre as an established leader in industrial process and maintenance lubricants. The company offer a suite of products that cover metal removal, deformation, and welding processes through to food grade and industrial maintenance lubricants, specialist marine, offshore and aerospace solutions and even line marking paints and anti-slip floor coatings.
Having attended the AFRC's Machining Scotland Conference in August 2019, ROCOL developed a strong relationship with the machining and additive team. This collaboration will see development of process specific cutting fluids and lubricants, aided by the ROCOL scientists at the company's Leeds laboratory.
Shaun Heys, Marketing Communications Manager at ROCOL said:
At ROCOL we are delighted to become members of the AFRC, as a manufacturer of premium lubricants, greases and cutting fluids the platform it provides gives us access to a broad and diverse cross section of engineering organisations that will enable us to showcase our range of high performance products. We are looking forward to collaborating with the other members on the challenging projects ahead.
Crawford Cullen, Senior Manufacturing Engineer, Machining and Additive Manufacturing Team at the AFRC said:
Despite the challenging circumstances brought upon us by Covid-19 it is fantastic to have ROCOL join us and use the company's world-class lubricants and fluids on the latest cutting and forming machines. Working with the team will give us access to the laboratory and scientists to create bespoke solutions.

"ROCOL's membership reflects the diverse range of activity the centre is involved in across the UK's manufacturing sector, highlighting the ways in which the AFRC, as part of the wider NMIS group, helps companies of all shapes and sizes.